IS THIS A DREAM OR COULD IT BE HEAVEN ?​
It's both !
WELCOME TO MY WEB SITE !
​
This site was created because I love Groton Pond. I look upon the pond, as precious and dear. I spend time on this web site, just for the love of it.
As a young child my parents brought me here and my heart and mind has never left since that time. Ihopethat my spirit will live on in this incredibly beautiful
​place long after I am gone. Some are extremely lucky to own a cottage, camp or live here year round.
For those of you who have visited the pond and stayed with Grandparents or camped with your folks or friends, this web site is for you too. Perhaps you haven't been here in years and are not able to come back. This gives you a chance to visit at the touch of your finger tips .
Take this opportunity to reminisce. Close your eyes for one moment and listen. Do you remember the soothing sounds of the peepers or the lapping of the water on the shoreline, perhaps the soft hooting calls of the loons or the hoot of an owl in the night .
There is a certain feeling of intimacy that small ponds and lakes provide. To know every beach, the curve of every cove and shoreline, watch the birth of every spring and hear the rushing of it's life's blood as it races over the dam and travels boldly downstream, breathing new life into awaiting streams. To watch the waters gently go to rest when winter lays down her quilt of white . How could one not feel a closeness and form an everlasting bond.
Perhaps this site will stir something deep within to inspire folks. There is just something about this place for those of us who have spent time here, that we cannot forget.
​ All of us here are stewards of Groton Pond. We respect our neighbors, wildlife and nature. "We care and take care". It is expected of anyone who comes to visit will do the same.

Enjoy your visit. Welcome to Groton Pond !

​Darlene Sprague

All Photo's and Video's
Darlene Sprague
unless tagged otherwise
AND BEFORE YOU LEAVE ,REMEMBER SIGN THE

guest

BOOK WHICH WILL ALLOW YOU TO COME BACK AND VISIT ANY TIME.. ​

GUEST BOOK




​


Don't Leave

!


​

There is much more to see !
Photo
​Darlene Sprague

Photo Darlene Sprague
July 2014
DIRECTORY ​
CLICK ON ANY TITLE PAGE BELOW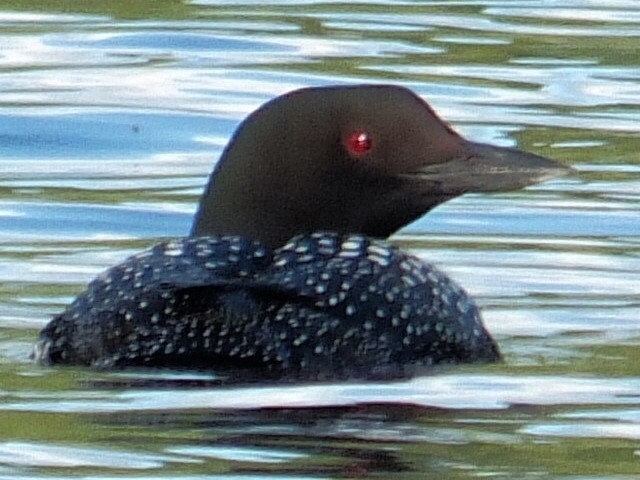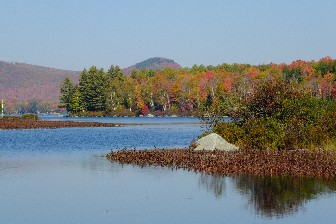 DOWN BY THE DAM
Photo D Sprague
WHAT YOU HAVE JUST LOOKED AT IS ONLY A SAMPLE OF WHAT LIES WITHIN THE FOLLOWING LISTED PAGES BELOW. ​TAKE YOUR TIME, LOOK AT EACH PAGE AT YOUR LEISURE AND ENJOY !​​ COME BACK OFTEN, UPDATES AND NEW PHOTO'S WILL BE POSTED AS TIME ALLOWS

Deer on Ice
​Photo Matt Coxen
AT GROTON POND


CREATED
​BY


DARLENE SPRAGUE


2016 EDITION


Senior Moments


to ​read the story


​
SEE DIRECTORY
DO YOU HAVE SOME INTERESTING PICTURES OR STORIES ABOUT THE POND THAT YOU WOULD LIKE TO SHARE? LOVE TO HEAR FROM YOU !


​ darlenesprague@charter.net
July-August-September
2015​-2016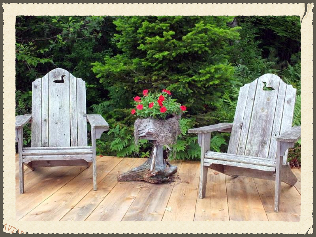 Meet Bob

story and video
directory at bottom of page​​
DIRECTORY

SCROLL TO THE BOTTOM OF THE PAGE, YOU MUST SIGN THE GUEST BOOK TO COME BACK FOR A RETURN VISIT............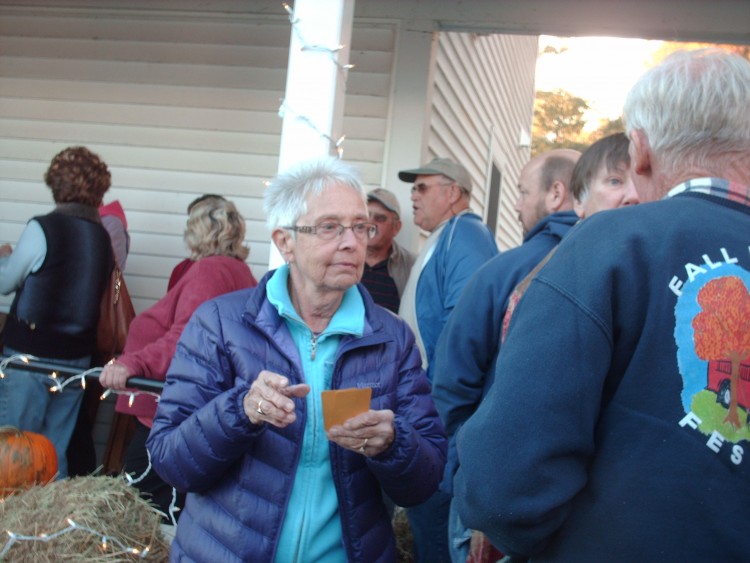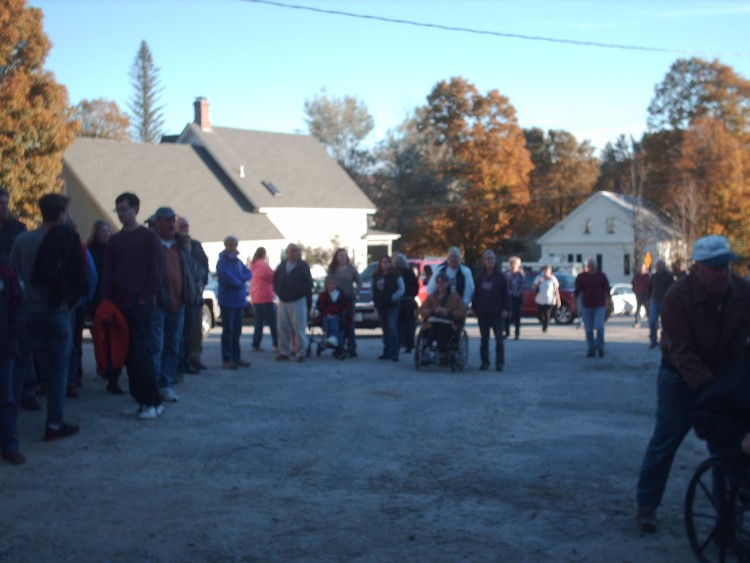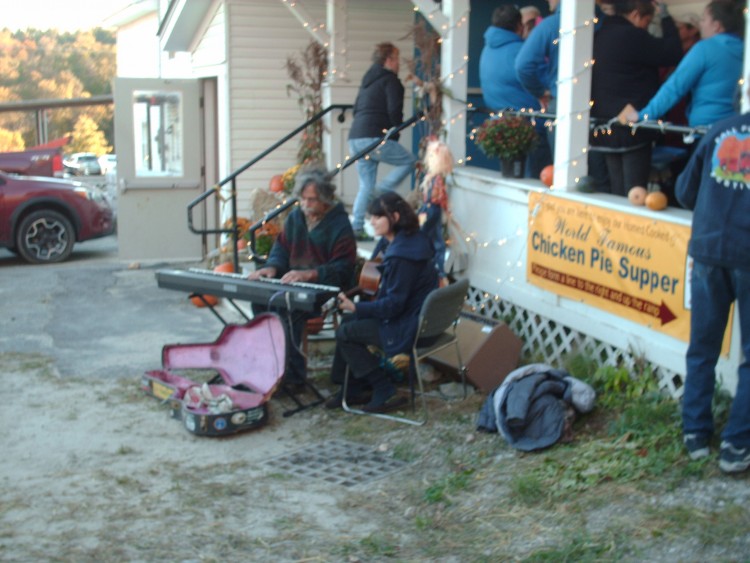 GROTON
CHICKEN PIE SUPPER
OCT 2015

April 3, 2016
​from President of the Lake Groton Assn O'reste Reader
Ice went out on the 31s of March a sighting of one loon on April 2nd 2016 ! Let spring begin ! Thank you Rusty

Vt Loon Conservation Program

Report regarding the
necropsy of dead loon chick recovered from
Groton Pond, Sept 2015
People PLEASE listen when we say, "Please don't zip by them, slow down and go around ! "Give them a wide berth, boaters are not paying attention "
The words

"fractured and shattered and massive blunt trauma "

are chilling to say the least. Read this report from Tufts and see results of how this chick died, on our pond. This is the second documented boat hit. Given the behavior of some boaters, and PWC users this is the results of what can happen and why loons turn up dead...
If you care and witness
abuse take pictures and any Id info such as registration and any other inform
ation you can obtain that would be useful and call the authorities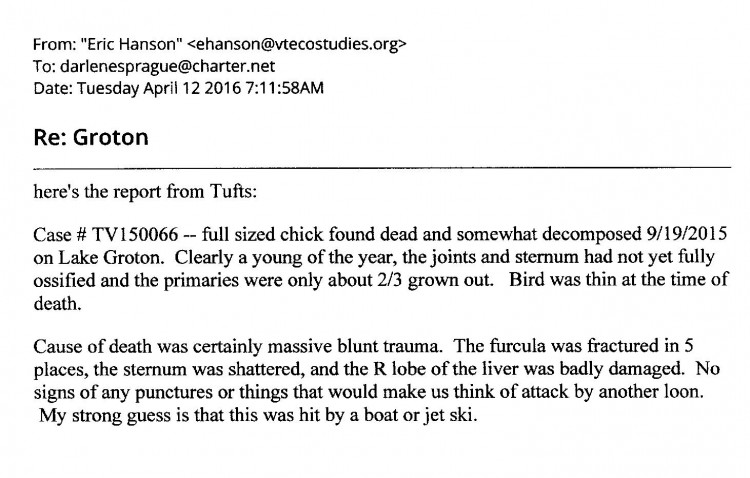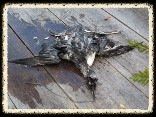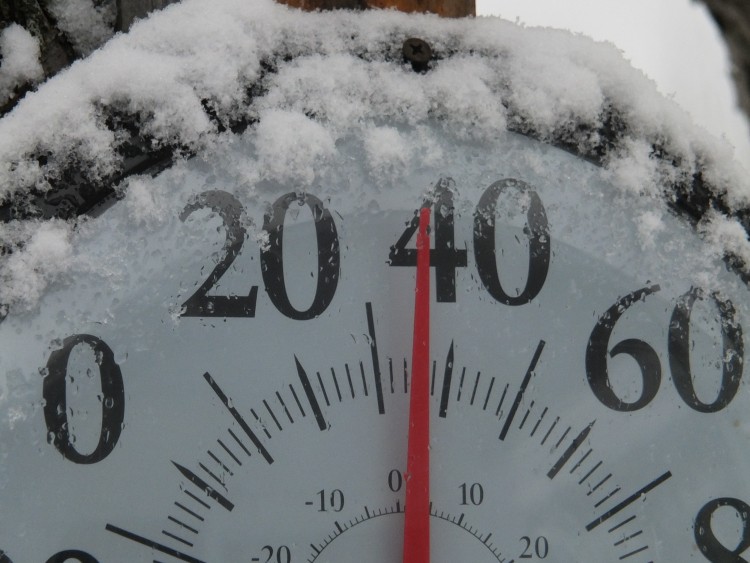 click on > arrows
to hear loons

AROUND THE POND
D
Sprague

LIKE LOONS
HELP PROTECT THEM
If you witness abuse or harassment
please call with information

Warden Mark Schicktle 802 222 4680
Loon Biologist Eric Hanson 802 586 8064
Loon Volunteer Darlene Sprague 802 584 3030


Pres Lake Groton Association
~ Rusty Reader​~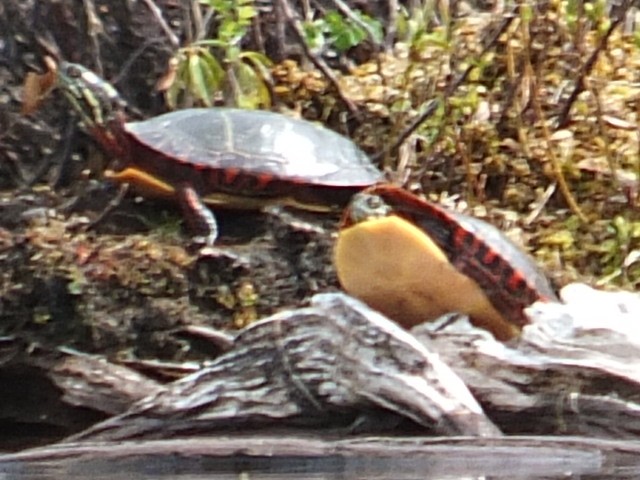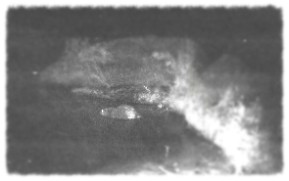 Night time visitor~Beaver~
Photo Darlene Sprague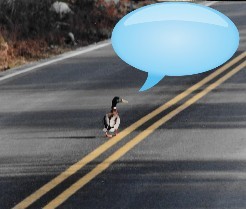 Is this /rt 232
​Lookin for Groton Pond.....

*
October 1, 2016

Groton Chicken Pie Supper October 1st call Groton Peter @ 1-802-584-3020
More 2016 updates coming soon, keep checking back... I have a lot of new photos to post in late October​..
​All in good time ~ D

arlene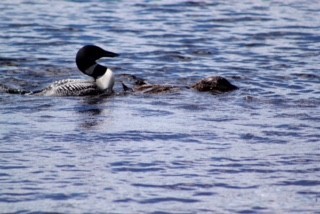 ADULT LOON ATTACKS 6 WEEK OLD LOON CHICK
ON GROTON POND !
Photo Jim House .............. More photos to follow soon............


It was the first day of the muzzle loader hunting season in December of 2014. Matt Coxen was taken by surprise with a phone call from sharp eyed neighbor Barbara Edson, who told him to grab his muzzle loader and look out the front window. Matt was having his morning coffee at his home on Groton Pond. What he saw was pretty exciting.Running across the newly frozen pond was a ten point buck in rut, pursuing a young doe . He was able to take a few shots with his camera before they ran off and out of range. Matt said the doe displayed no interest in her suitor. Because the ice on the pond was thin , the bucks feet would break through the ice at times when he ran. It was just another one of those great days on Groton Pond. Nice photos Matt. Thank you for sharing your photos and story with us and thanks to neighbor Barbara, for giving Matt the heads up.
​Written by Darlene Spague as told by Matt Coxen
2016 updates and photo's


Due to some technical problems I have been unable to post recent updates
​​​Please check back, hopefully I will have them solved by then, sorry
​Darlene