HOOK AND COOK
Pan Fried Fish
First you have to force yourself to go fishing, its a dirty job but somebody has to do it....clean your fish then, fillet. Dip and cover fillets, one at a time in milk or egg batter, roll in corn bread crumbs or flour, your choice, shake off excess. Season with Garlic salt and black pepper. In heavy fry pan, add 3-4 tablespoons canola oil. On medium heat, place fillets in pan and cook slowly, turning till nicely browned. Will be done when you can flaked with a fork.... Serve with slice of lemon. Delicious !
Bull Pout also know as Horn Pout
Found in small lakes and ponds, bottom feeder, best caught in early morning or evening, fish near the bottom. Will take worms or crawlers
Handle carefully, horns will sting.


What every good angler should know
( and probley does )


Catch and release..e

thical treatment of fish, treat with care and returned to the water asap. Take it easy, repeated handling destroys protective coating on skin. Wet hands, don't squeeze fish, grab behind gill covers , remove hook as quickly as possible. If you plan to release, use barbless hooks, gently place fish in water and hold in a swimming position, moving slowly back and forth..this helps the fish regain it's balance and breathe again. Gently release. Do not release a deeply hooked legal fish back into the water. Check the local laws for releasing fish deeply hooked. Please do not leave baited lines unattended.. Proper care of released fish maintain healthy fishing grounds. Please remember that loons will take bait and lures. Please reel in until they have passed. Be a good steward, teach children to be good anglers and obey the laws. Be curtious to our wardens, they are the best !

WARM WATER SPECIES

YELLOW PERCH, FUN TO CATCH, EASY TO IDENTIFY. DORSEL FINS AND TAIL ARE AMBER AND TRANSPARENT. COMMON IN VT WATERS, COLOR CAN VARY, BRIGHT GREEN, OLIVE OR GOLDEN BROWN. LOWER FINS ARE BRIGHT ORANGE. COLORS EXTEND OVER FLANKS IN VERTICAL BARS. GOOD EATING.
NORTHERN PIKE, DIFFERENT FROM PICKEREL...LOOK AT COLOR PATTERN AND GILL PATTERNS. NOTICE THE SCALATION ON THE CHEEK AND GILL COVER. UPPER HALF OF GILL COVER AND FULL CHEEK ARE SCALED ON PIKE. EYES ARE LARGE, HIGH AND BRIGHT YELLOW.OVER 7-9 INCHES IRREGULAR LONGITUDINAL ROWS OF YELLOW TO WHITISH BEAN SHAPPED SPOTS. UPPER FINS AND TAIL ARE GREEN TO YELLOWS, SOMETIMES ORANGE TO PALE RED.
CHAIN PICKEREL, ONLY MEMBER OF PIKE FAMILY THAT HAS FULLY SCALED CHEEKS AND GILL COVERS. BACKGROUND COLORS RANGE FROM BRIGHT GREEN TO NEARLY BROWN. FLANKS ARE MARKED BY YELLOW TO GREEN TO YELLOW AREAS, BROKEN BY DARK INTERCONNECTED MARKINGS RESEMBLING THE LINKS OF A CHAIN...PUPILS OF EYES ARE YELLOW.
SMALLMOUTH BASS, FUN TO CATCH, FIESTY...WITH MOUTH CLOSED, IDENTIFICATION CAN BE DETERMINED BY LENGTH OF UPPER JAW. JAW TERMINATES UNDER THE EYE . VERTICAL BARS ON FLANKS, BELLY IS MILKY WHITE. SERIES OF THIN DARK, MASK LIKE BARS RADIATING BACK FROM A RED OR ORANGE. UPPER SURFACE OF BACK AND HEAD ARE BROWN, GOLDEN BROWN OLIVE OR GREEN, SIDES ARE LIGHTER.
LARGEMOUTH BASS, FUN TO CATCH, FIESTY...THE UPPER JAW IN LARGEMOUTH BASS EXTENDS WELL PAST THE EYE WHEN THE MOUTH IS CLOSED., WHILE THE SMALLMOUTH JAW TERMINATES JUST BELOW THE EYE. CHARACTORISTICS ARE UPPER SURFFACE ARE A, BRIGHT GREEN TO OLIVE, SIDES ARE LIGHTER GREEN OR GOLDEN TO GREEN, BELLY, MILKY WHITE TO YELLOW, PRONOUNCED WIDE BLACK BAND ON FLANKS. EYES ARE BROWNISH...
PUMPKINSEED, FUN TO CATCH....BRIGHTELY COLORED, KNOWN ALSO AS PANFISH, VERY TASTY.. IF YOU SNOKEL, THEY WILL FOLLOW AND SWIM WITH YOU...THEY ARE VERY CURIOUS
FISH CHOWDER
FIRST THING YOU HAVE TO DO IS CATCH 7 BULL POUT...FILLET THEM.....YOU WILL NEED
6 DICED POTATOES-1 ONION CHOPPED-1 29 OZ CAN TOMATOES-1 20 OZ CAN CORN-1 20 OZ CAN OF PEA'S-1/4 LB BUTTER-AND SALT N' PEPPER TO TASTE. COVER , BOIL FISH UNTIL MEAT COMES OFF BONES, REMOVE BONES BY STRAINING BROTH. PLACE MEAT WITH REST OF INGREDIENTS IN BIG POT, WITH BROTH, ADD A BIT MORE WATER TO COVER, IF NEEDED. COOK AT LEAST 2 HRS, STIRING OCCASIONALY...ENJOY!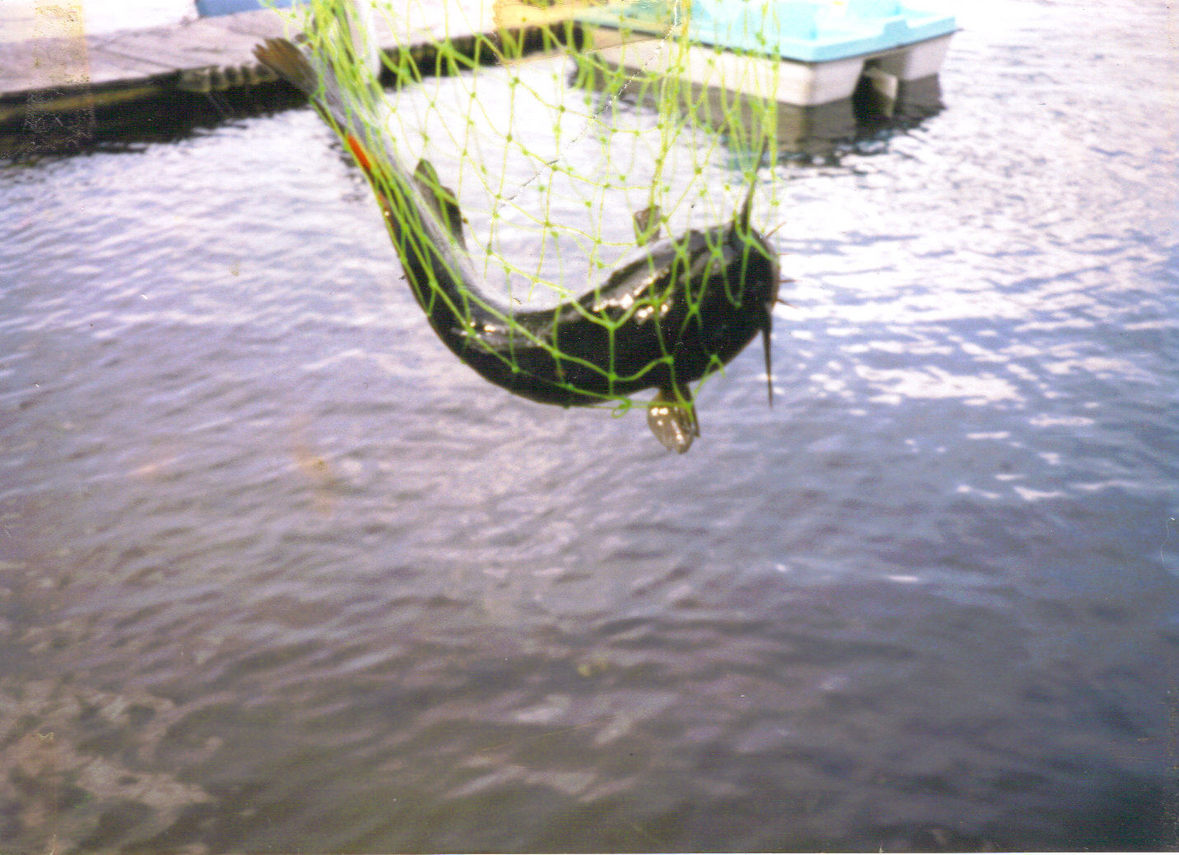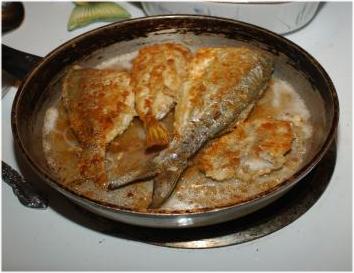 Have a camp recipe you would like to share ?
Send to darlenesprague@charter.net