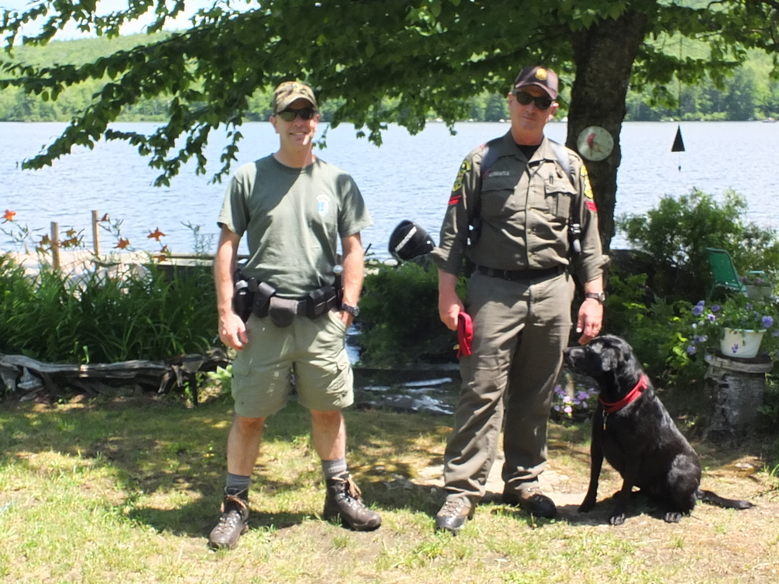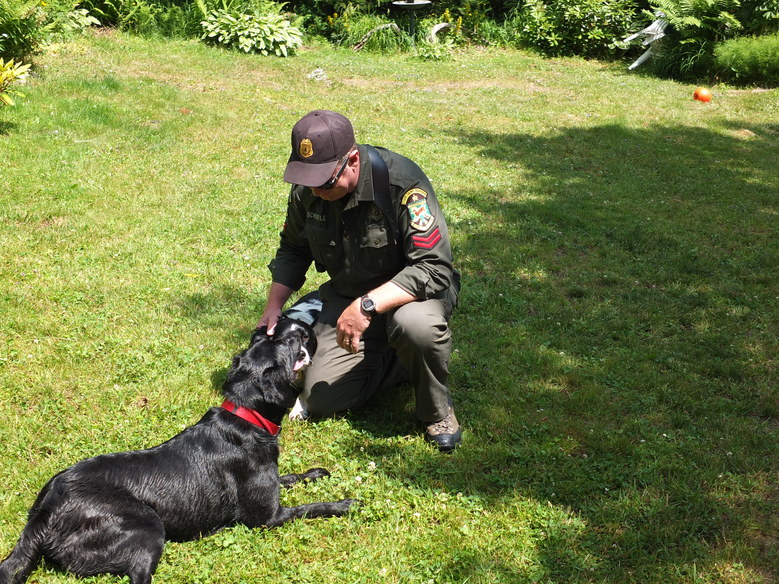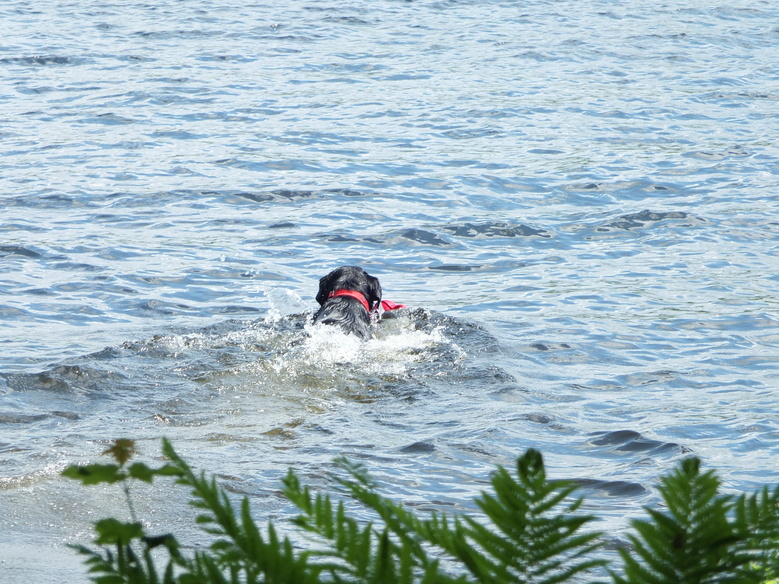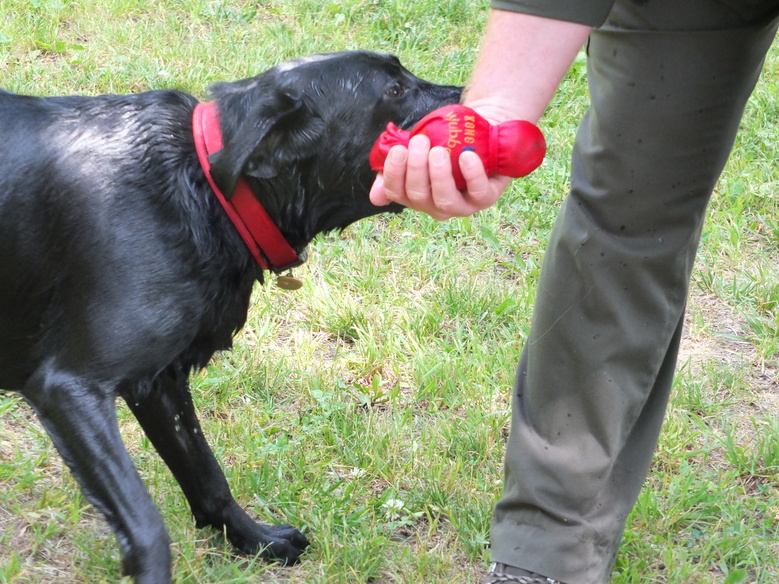 Meet our area Vt Fish & Wildlife Wardens(Northeastern Division)
L-R
​Magooch, Labordor canine assistant of Warden Mark Schichtle (Wells River)
​and Warden Dennis Amsden (Danville) on patrol............. ​
Warden Schichtle, Muddy and Magooch
Photo's
​Darlene Sprague​
F & W Wardens, Dennis Amsden, Mark Schichtle and canine companion, Magooch
Foot

note
In the fall of 2011, Warden Mark Schichtle and his canine companion, Magooch went on their first search and rescue mission.
​
A man who had a vacation home in the Groton area, took his dog and went for a walk. The man's wife reported him and the dog missing after he had not returned home several hours later. A severe thunderstorm had swept through the area earlier.

​Warden Schichtle and Magooch, his newly trained Labrador responded to the call.. After a search of more than two and a half hours in the dark, in wooded terrain, Warden Schichtle and Magooch located the missing man and his dog.
​


This resulted in a happy ending for everyone and a rescue job well done, thanks to the Warden and his dog, Magooch

.