Loons and things of interest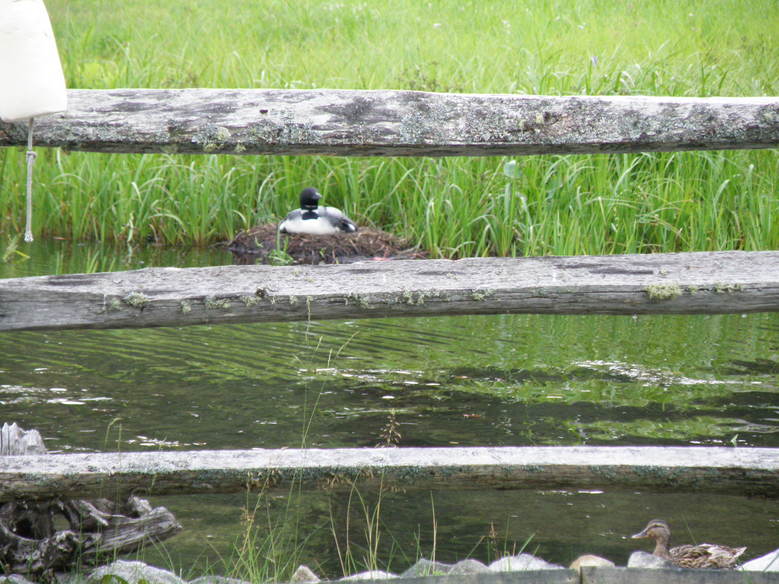 The Duckette Family has the priveledge of living beside the first natural nest site on the north end of the pond . This event was unusual in that loons normally pick remote isolated areas to nest and raise their young. It was amazing that they were able to pull it off and hatch three chicks in the last two years in such a busy area. This area is under the watchful eye of the Vermont Loon Recovery Program.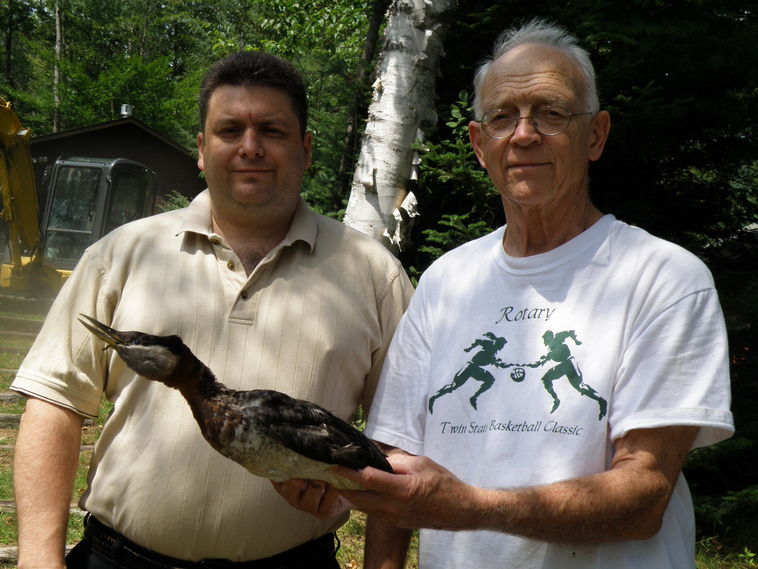 Retired Veternarian, Doctor Clinton Reichard (R), a summer lake resident holds a Red Neck Grebe that his son-in-law Rob (L) retrieved from the shoreline at the north end of the pond in late July. Rob witnessed an interaction between the parent loons and the Grebe, which resulted in the Grebe's demise. (A week after the chick was hatched and in the water). Loons are extremely protective of their young. The Grebe was turned over to Fish & Wildlife Warden and then taken to the Vt State Wildlife Labatory for further study. It was reported that the Grebe is not native to this area and was of great interest to the Vt F&W Department.

Photo and Story
Darlene Sprague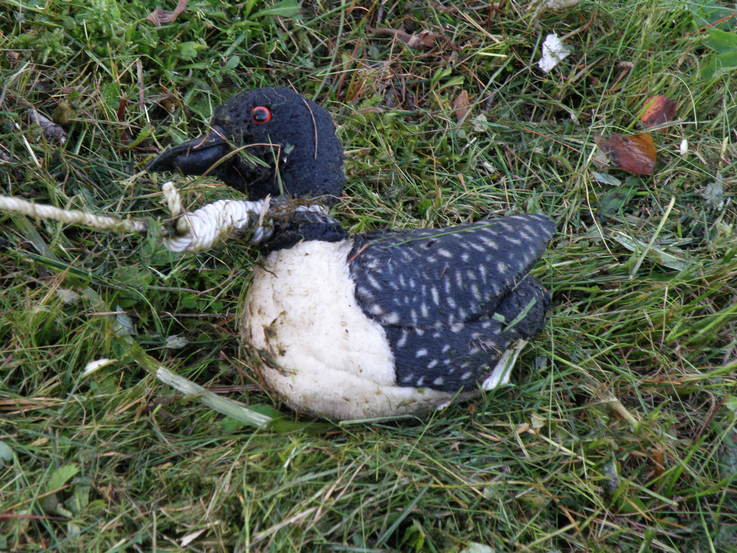 Concerned residents reported finding a partially submerged carcass which resembled a loon chick under the cover of weeds. Upon investigation it was discovered to be a stuffed loon with a serious, looking noose around its neck It was a relief to find that it was not what it was orginally thought to be.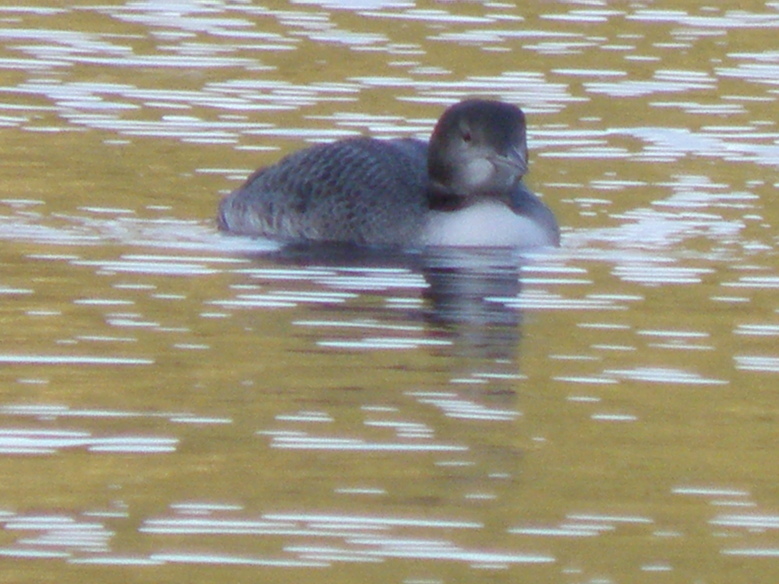 THE REAL DEAL.....Beautiful Three month old Loon chick....nothing could be finer ! South end.....
Photos and stories
​Darlene Sprague
Loon with newly hatched chick
View of nesting loon through the fence.
​End of year report for 2013 loon survey for Groton Pond and surrounding Ponds and Lakes



Groton Pond
Two nesting pairs - both on artificial nesting platforms
One on south end and another on north end of pond
Both pair nested late in June, both nest failed, No eggs or shell fragments found in south end nest. The north end pair, re-nested. Two eggs were abandoned on the 4th of July in that nest, a few days before hatch date. The eggs were retrieved for analysis. This is the second year there have been no chicks on the pond



Foster Pond


one pair produced 1 chick​​​



Harvey's Lake


one pair produced 1 chick​​​
​


Kettle Pond


one pair produced 1 chick​​



Martin's Pond


one pair produced 2 chicks​​

Osmore Pond​​
​a nest was found with 2 eggs in it, the eggs disappeared 0 chicks



Peacham Pond


Southwest and Southeast locations
2​ nest, both failed, produced 0 chicks



​

Rickers Pond


one nesting pair, produced 2 chicks, both did not survive
one chick was killed from what appeared to be a boat hit (to be determined by pending necropsy)​​​
one chick was witnessed being killed by intruder loon

Summary​
10 pairs nested from 8 locations
​7 chicks were successfully hatched
5 chicks survived through the July 20, 2013 Loon Survey​​


Periodic updates
​End of year report Loon Count
​see bottom of page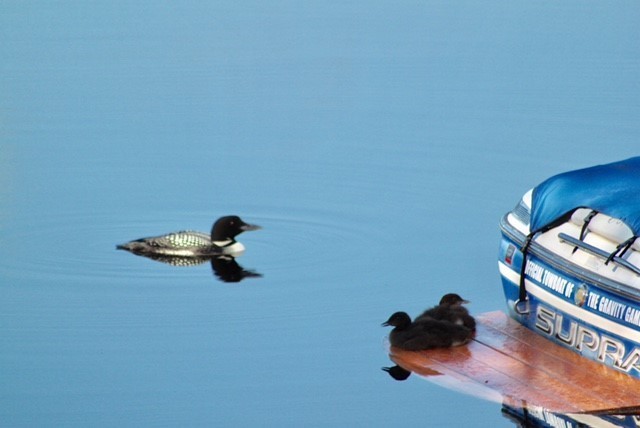 Double click here to edit this text.
CHOSEN AS PHOTO OF THE YEAR 2017


courtesy Jim House